Guanidine, dodecyl,monohydro chloride
CAS NO. 13590-97-1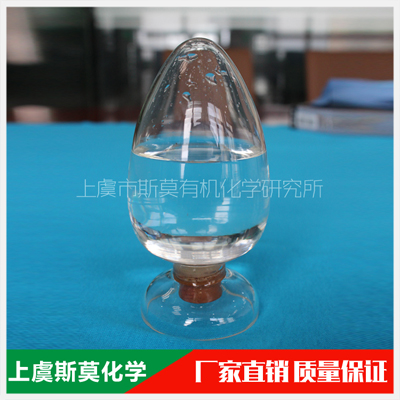 CAS NO. 13590-97-1
molecular structural formula: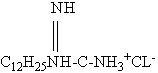 Other names :
Guanidine, N-dodecyl-, hydrochloride (1:1)
Caswell No.418A;
Cytox 2013
Dodecylguanidine hydrochloride
Durotex 7487-A
EPA Pesticide Chemical Code 044303
Metasol DGH
N-Dodecylguanidine hydrochloride
Dodecylguanidine monohydrochloride
Guanidine, dodecyl-, monohydrochloride
Molecular formula :
C13H30CLN3
Nature :
Appearance: colorless transparent liquid
Activity content: 35±2%
Proportion: 0.94--0.98
PH: 4--6(1%aqueous solution)
Content 35%
Feature:
DGH for the oxidant is soluble in water and alcohol of nitrogen and organic matter. Belong to cation type fungicide; Sterilization broad spectrum, efficient, long time of antibacterial; Colorless, tasteless, and no bubble, no corrosion, no pollution, friendly to environment and human body, to adapt to the PH range of environmental protection fungicide.
Purpose :
The DGH as a broad-spectrum biological culling agents, widely used in sanitary napkins, facial tissue, and other daily necessities and daily chemicals, and pharmaceutical, to effectively kill and inhibit fungi, yeasts, viruses, bacteria, microbes and other.
period of validity :Under normal and strict cover two years
Packing: 200kg or 50kg plastic drum